What I wore to the mall on Sunday, its getting so cold (50 degrees) but I'm so used to the 85 degree weather, I miss it :(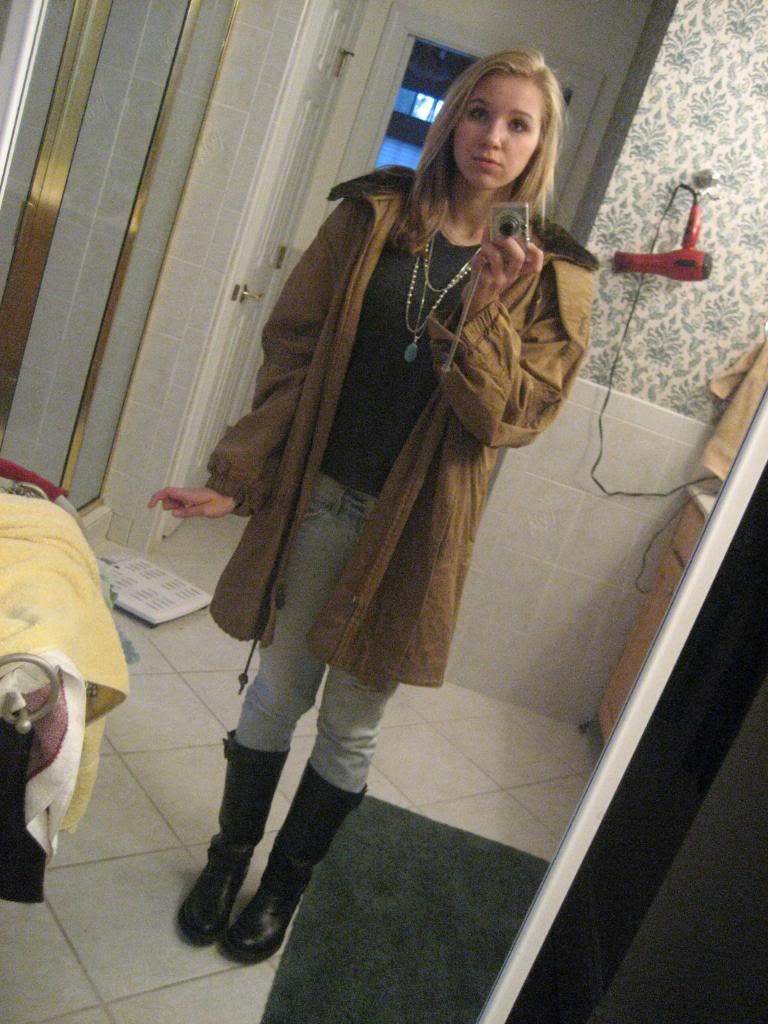 Very old parka from Germany, American Apparel T-shirt, American Eagle Capris, Steve Madden Boots, Nordstrom necklaces

In the dressing room of Arden B... FINALLY found the perfect faux fur cheetah coat that I have been looking for for way too long. Such an amazing purchase, 50% off of 98!

Wore this outfit to school today, bought these cheetah heels yesterday too! I was definatley in a cheetah kind of mood...

American Eagle jeans, Karen Scott shoes, Urban Outfitter Jacket and tee, Nordstrom necklaces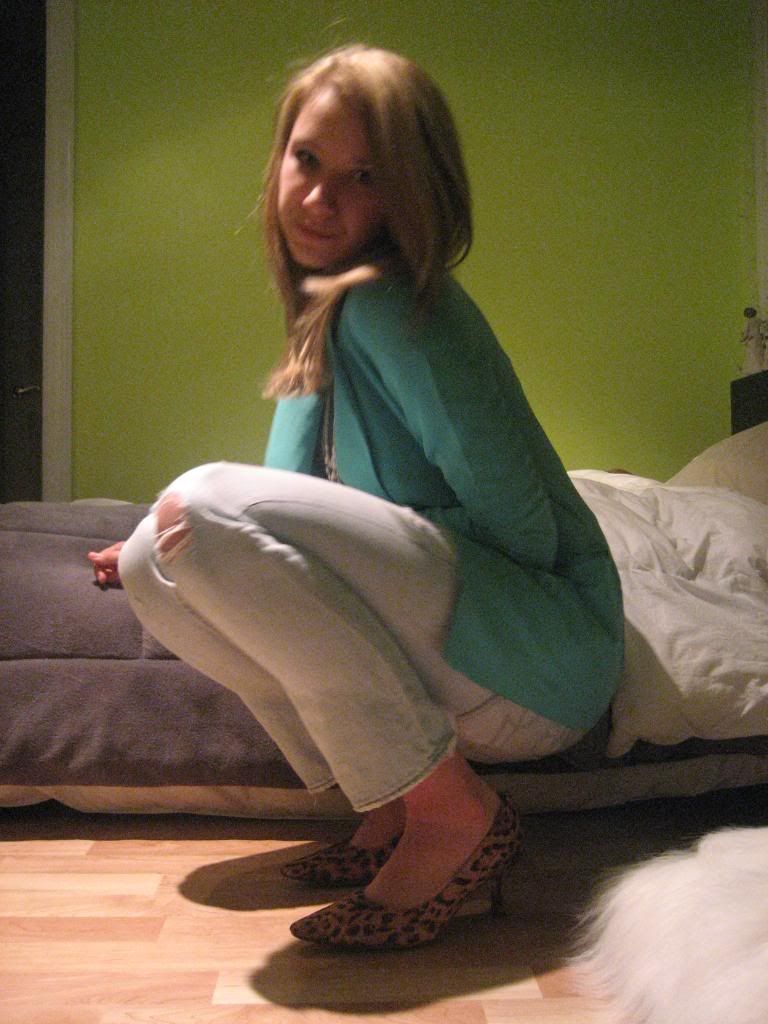 Ah pardon the jeans, they're capris and they're supposed to be rolled but of course I forgot to roll them before I took the picture!

Oh and I just noticed that I'm wearing the same jeans in all pictures, oh well :)